Italian Chocolate Cake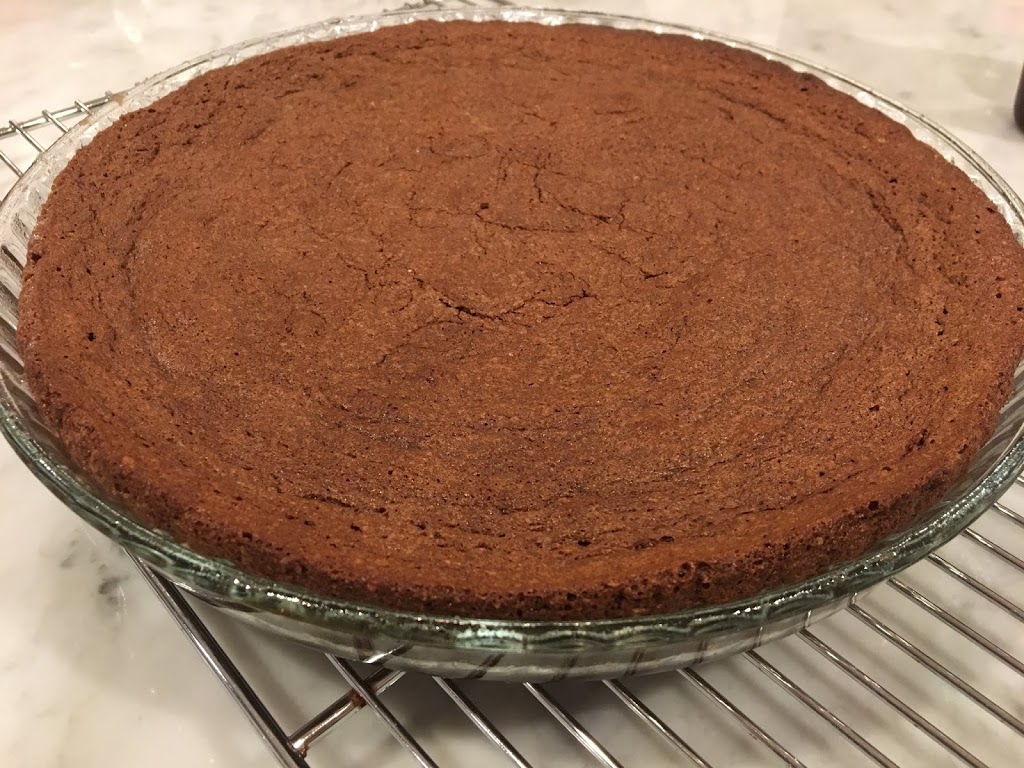 My friend Camilla shared this recipe with me, and I have been making it ever since. It was actually the recipe from her husband's mother, so I feel very honored to have their family recipe. Camilla baked this cake with me several times, so that's how I learned to make it. This wasn't something that was written down and then copied for me. So I have tried to do my best to create this written version.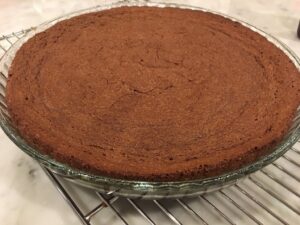 Ingredients:

200 g. butter
200 g. bittersweet Chocolate Chips
200 g. turbinado sugar
2 Tablespoons of flour- see note below
4 eggs

Powdered sugar for decoration

Directions:

Heat oven to 360 degrees

Butter a quiche dish.

Prepare a pot with a few inches of water, and simmer on low. Put the 200 g. butter and 200 g. chocolate in a heatproof bowl and place over the pot. (You can also use a double boiler if you have one).

Melt the butter and chocolate together in the heatproof bowl. After they are melted and combined, take the pot off the heat and set aside.

In another bowl, whisk together the eggs and turbinando sugar with a hand mixer – until you have soft peaks.

Now, fold the eggs into the chocolate mixture.

Add 2 Tablespoons of flour to the mixture, and again fold until combined. (Please note: In Italy they do not have a Tablespoon measuring tool like we do. Use a regular Soup/Tablespoon to measure 2 heaping Tablespoons of flour)

**The consistency of the cake batter is just a little thinner than brownie batter.

Bake at 360 degrees for 30 minutes.
Let the cake cool and then dust with powdered sugar to decorate.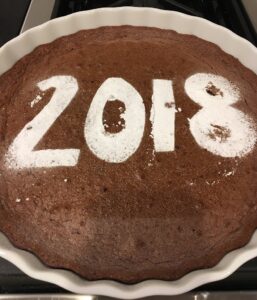 ---