Pineapple Slaw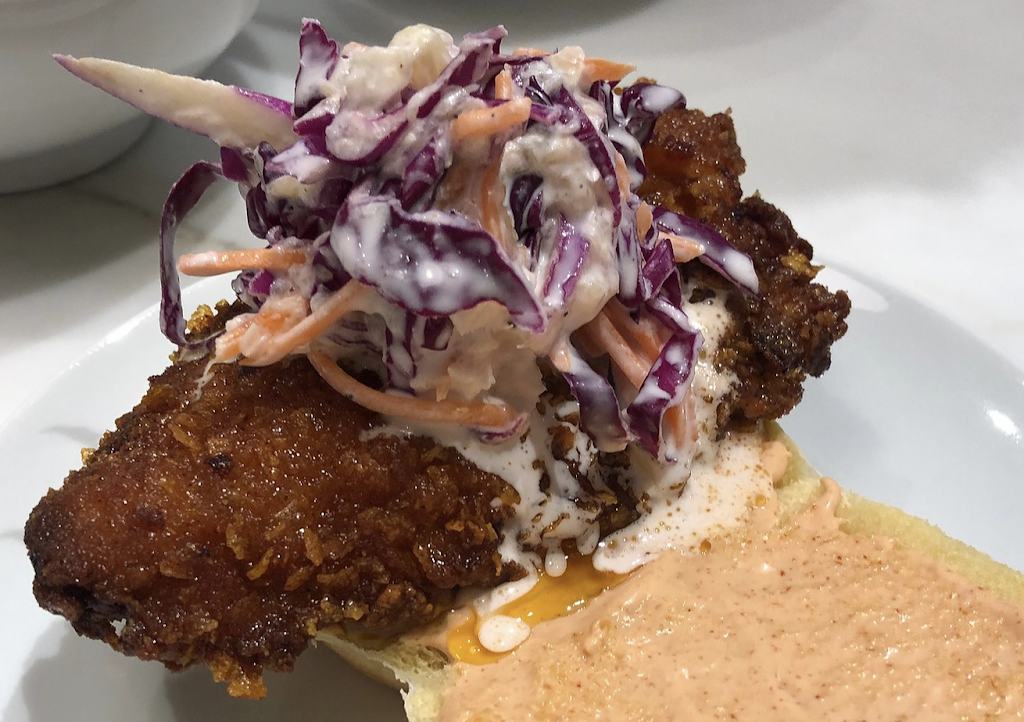 During the last few months (COVID) I have been watching Christina Tosi on Instagram, and learning a ton. Recently, she has been featuring guests and their recipes. The recipe for Pineapple Slaw from Ash Ledet, is a perfect sandwich topping or side to any spicy dish. I recently made a pork shoulder in the Instant Pot, with a flavorful Santa Maria seasoning. I shredded the meat to make BBQ pork sandwiches, and the Pineapple Slaw MADE the sandwich. I am so happy that Ash shared his recipe, I know that he put lots of thought into making it perfect.
Ingredients:
½ cup / 64g. Kew Pie Mayo
1 ½ tsp. / 7g. Champagne vinegar
1 ½tsp. / 7g. Fresh pineapple juice
½ tsp. / 2g. Ground black pepper
1 ½cups / 192 g. Shredded Napa Cabbage
½cup / 64g. Shredded Carrot
½cup / 64g. Shredded Pineapple
Directions:
In a medium bowl, combine the first 6 ingredients until incorporated. For the cabbage and carrot, you can use pre-shredded or shred yourself to your desired thickness or thinness. Once shredded, add them fully into your mayo mixture and mix until the cabbage, carrot and pineapple become an evenly coated slaw mix.
Recipe from: Ash Ledet
www.christina tosi.com
---