Stein's Swedish Meatballs & Lingonberry Sauce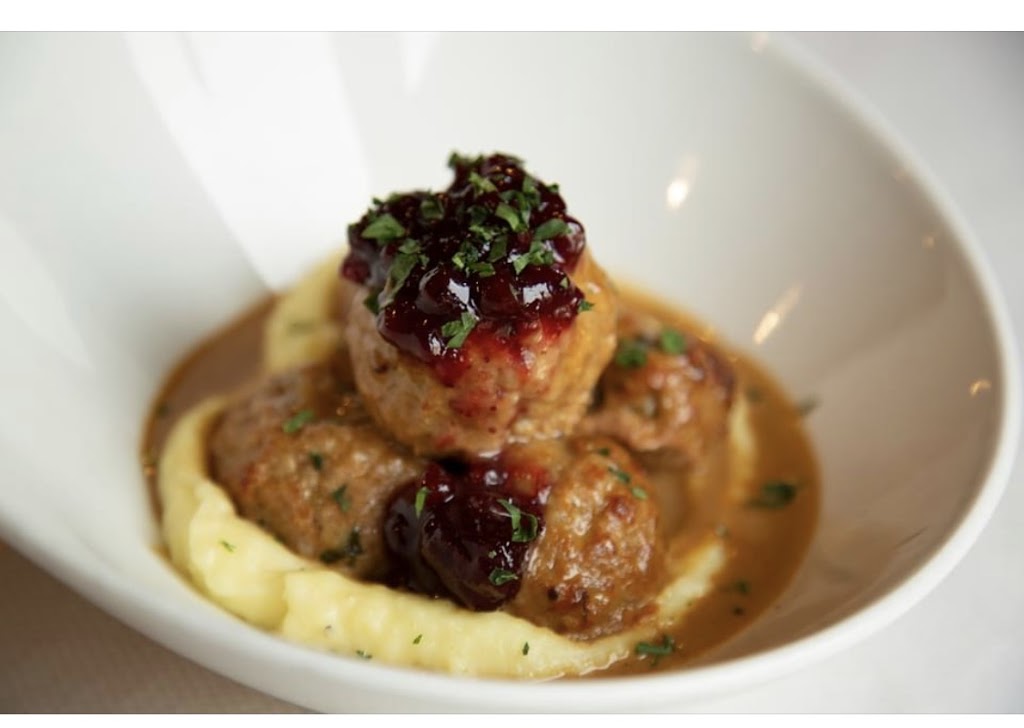 This is the Swedish Meatball recipe from Chef Zane at the Stein Eriksen Lodge – Glitretind Restaurant. I made these meatballs at home, and then a few weeks later had them at the restaurant. If you follow the recipe and use the right ingredients, this recipe is exact. While dining at Stein's Troll Hallen Lounge I had the opportunity to tell Chef Zane that I made his mom's famous recipe, and that they were just as good as the ones I had ordered. He was pleased that I had success with his recipe, and he encouraged me to freeze them and keep them handy for quick meals. Thanks to Chef Zane, I now have a another quick meal always ready to make.
Recipe Serves 8 People – Approximately 48 Meatballs
Swedish Meatball Mixture:
2 lbs. ground pork
1lb. ground veal
1/2 yellow onion
10 sprigs parsley
2oz. Utah honey
Kosher Salt/pepper to taste
2 Whole Eggs
1/4 cup Panko Bead Crumbs
Lingonberry Sauce:
8oz. of Lingonberry Jam
3 cups veal demi-glaze (can be found in specialty food stores)
3/4 cup heavy cream
Combine all ingredients, simmer and reduce until sauce has a nappé consistency.
Method:
Small dice the yellow onion, pick parsley leaves from stems and finely chop. Combine all ingredients together, mix thoroughly and place in refrigerator to rest overnight.
Roll mixture into 1 inch uniform meatballs. Place meatballs, evenly spaced, on a non-stick sheet pan.
Cook at 300 degrees Fahrenheit for approximately 8-10 minutes. Remove from oven and place in Lingonberry Sauce.
Serve & Enjoy!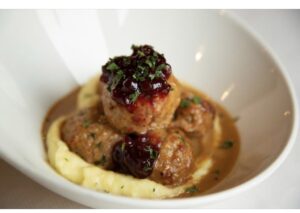 ---